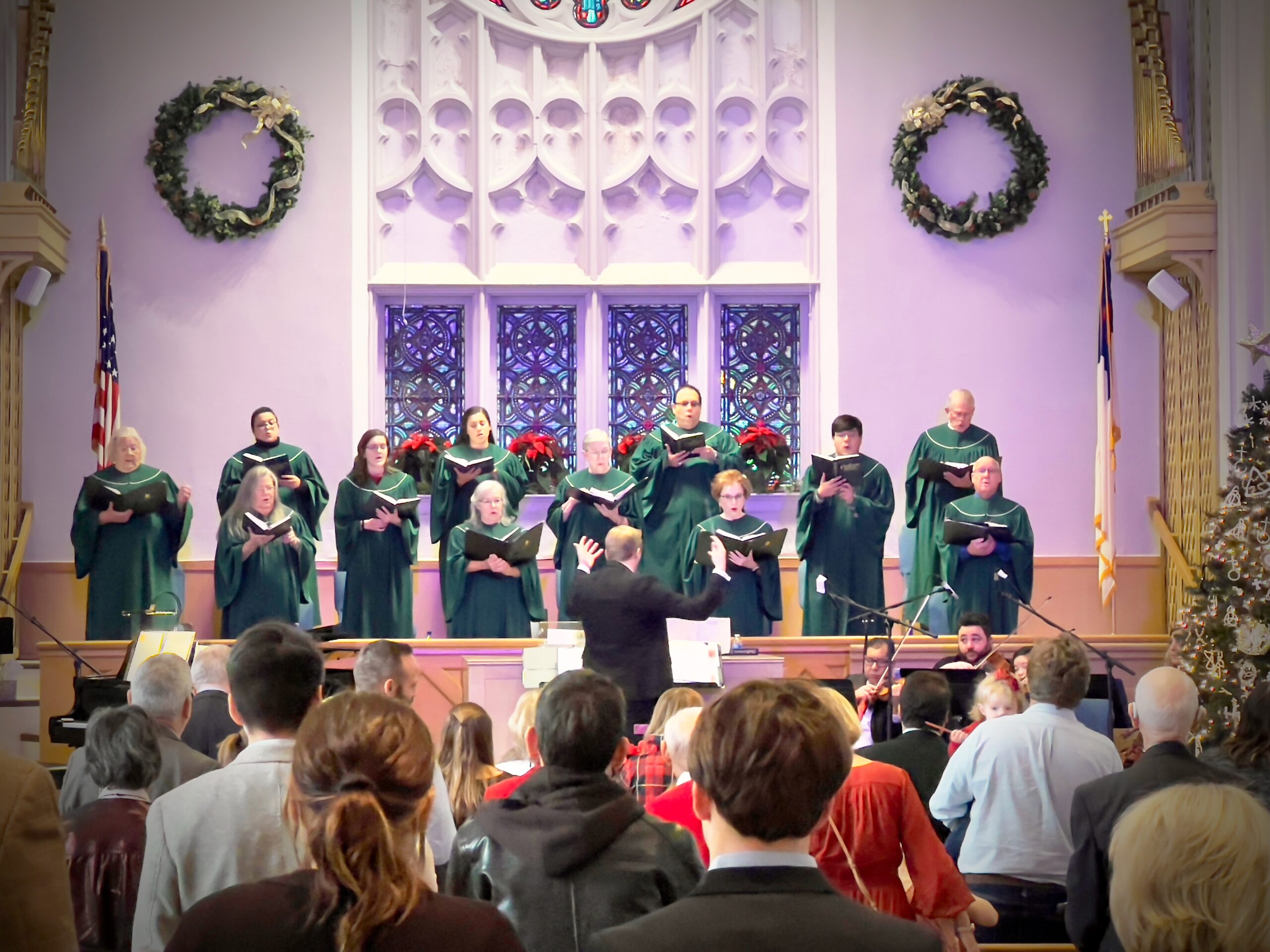 The Sunday morning worship service of First Presbyterian Church is distinctly a worship service. Our desire is to praise the Lord of the universe, and to do so with the respect He is worthy to receive. Our reverence reflects the glory and majesty of God.
Our services, however, are far from dower, passive events. Our worship service offers praises which definitively reflect a heartfelt passion for God's glory. The splendor of the Blucher memorial pipe organ blends with the joyful sounds of our concert grand piano, the chancel choir, special music and congregational singing, This worship fills our spirits with joy and gladness for our God.
Sunday morning sermons are designed to open God's Word, revealing the person of Jesus for learning, inspiration and practical application. You will leave our services enriched and blessed.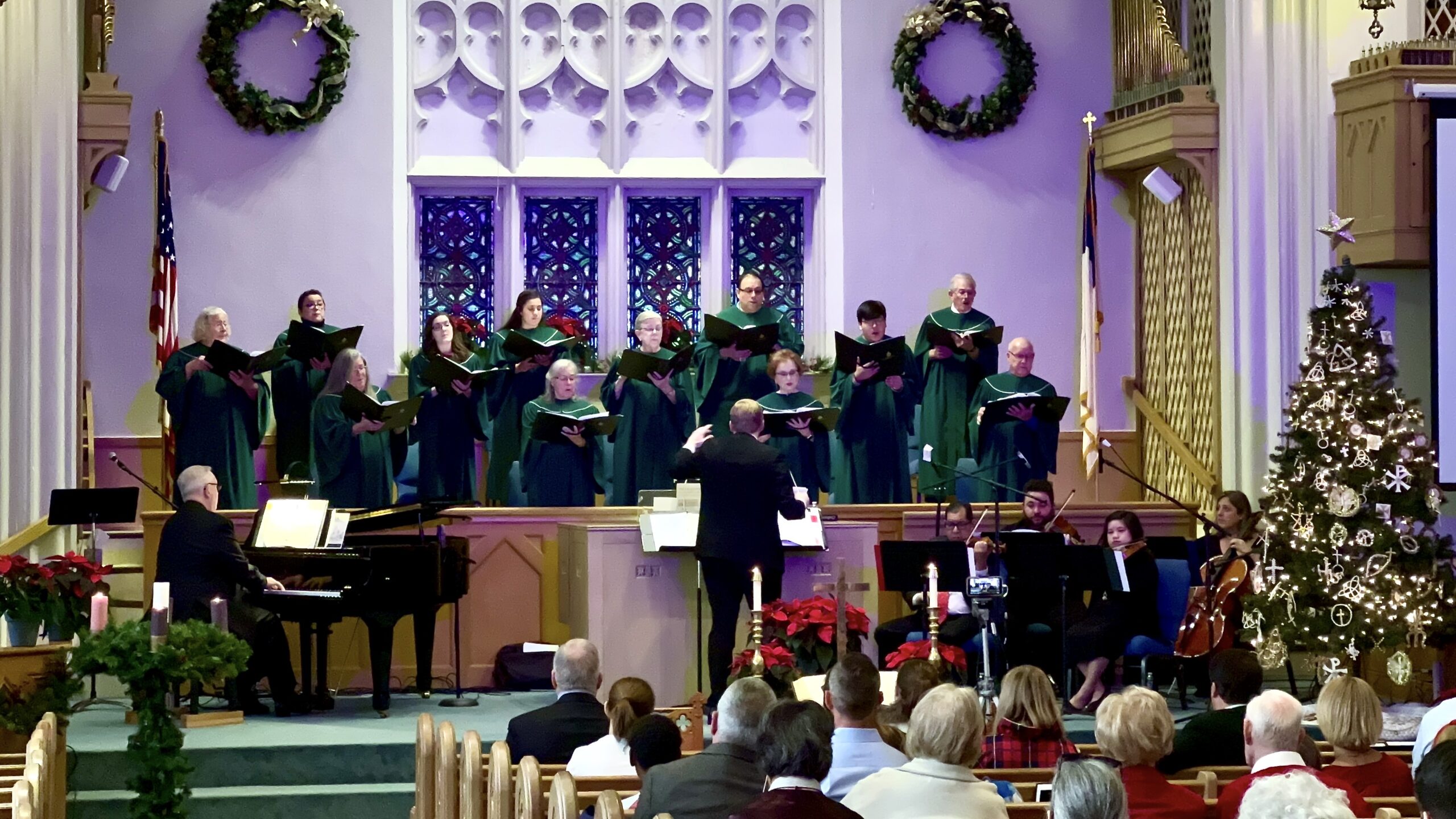 (From December 12, 2021 – Christmas Cantata!)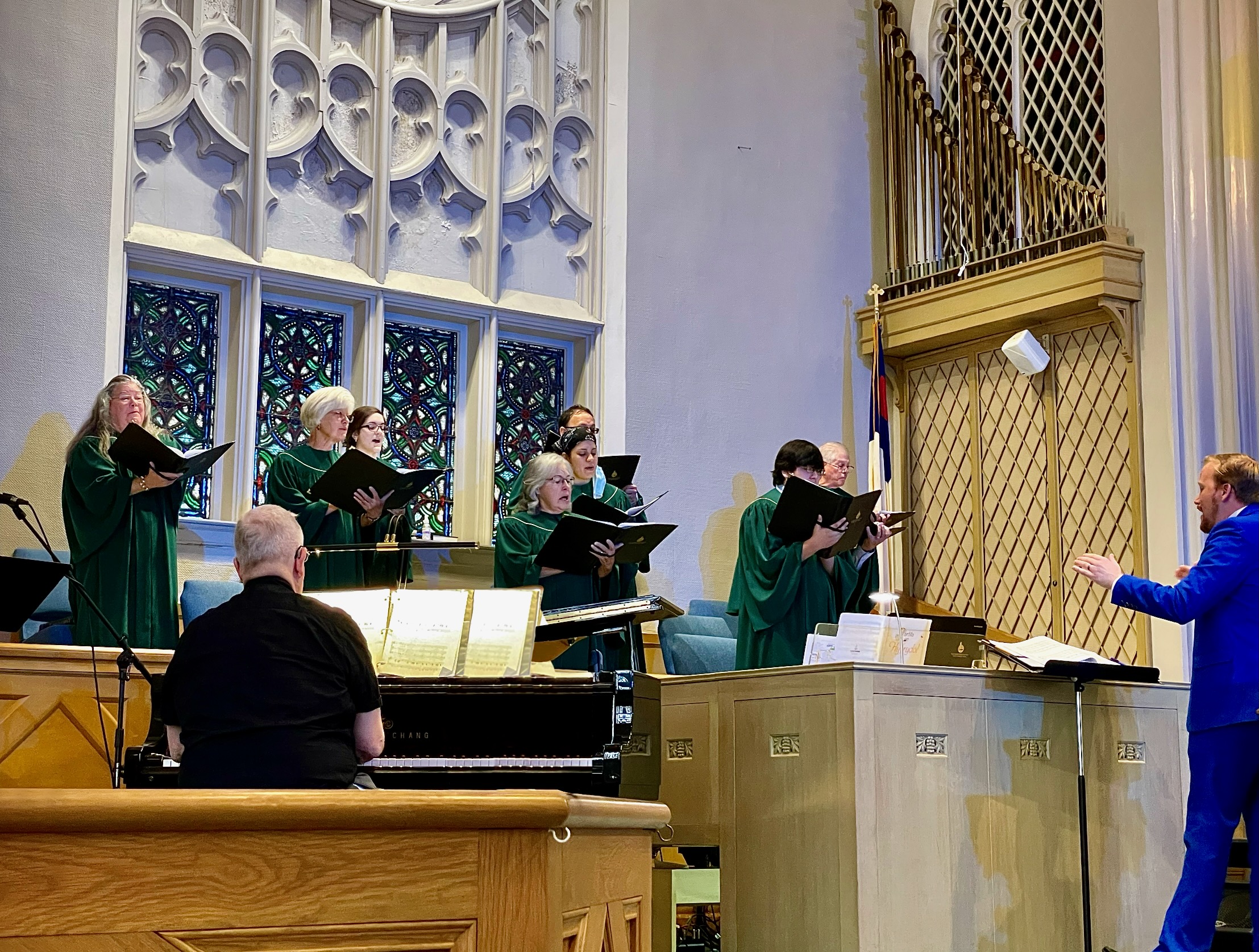 First Presbyterian's Chancel Choir provides spiritual enrichment to our Sunday morning worship service. Its beautiful music deepens and enhances our experience with God as we draw near to him in glorious praise.
This beautiful music doesn't happen by accident. Talented church members, supplemented by gifted students, come together each Wednesday from 5:30 to 6:30 p.m. to blend their voices under the direction of our Director of Music, David Corkill. Some of our members have been with the choir for over twenty years. Having the Blucher family organ and grand piano available supplements our choir's musical talents.
David invites everyone in our congregation who enjoys singing to come to the Wednesday night practices and give it a try. You don't need an extensive musical background. Although practice is not always easy, they are greatly rewarding. You will experience real accomplishment with each improvement in your musical abilities.
We celebrate our music program at First Presbyterian Church and encourage everyone to consider participating in our worship music.
For more information, please contact David Corkill at: david@firstprescc.com