Meet our Pastoral Resident
Mario Moses Camacho-Bolanos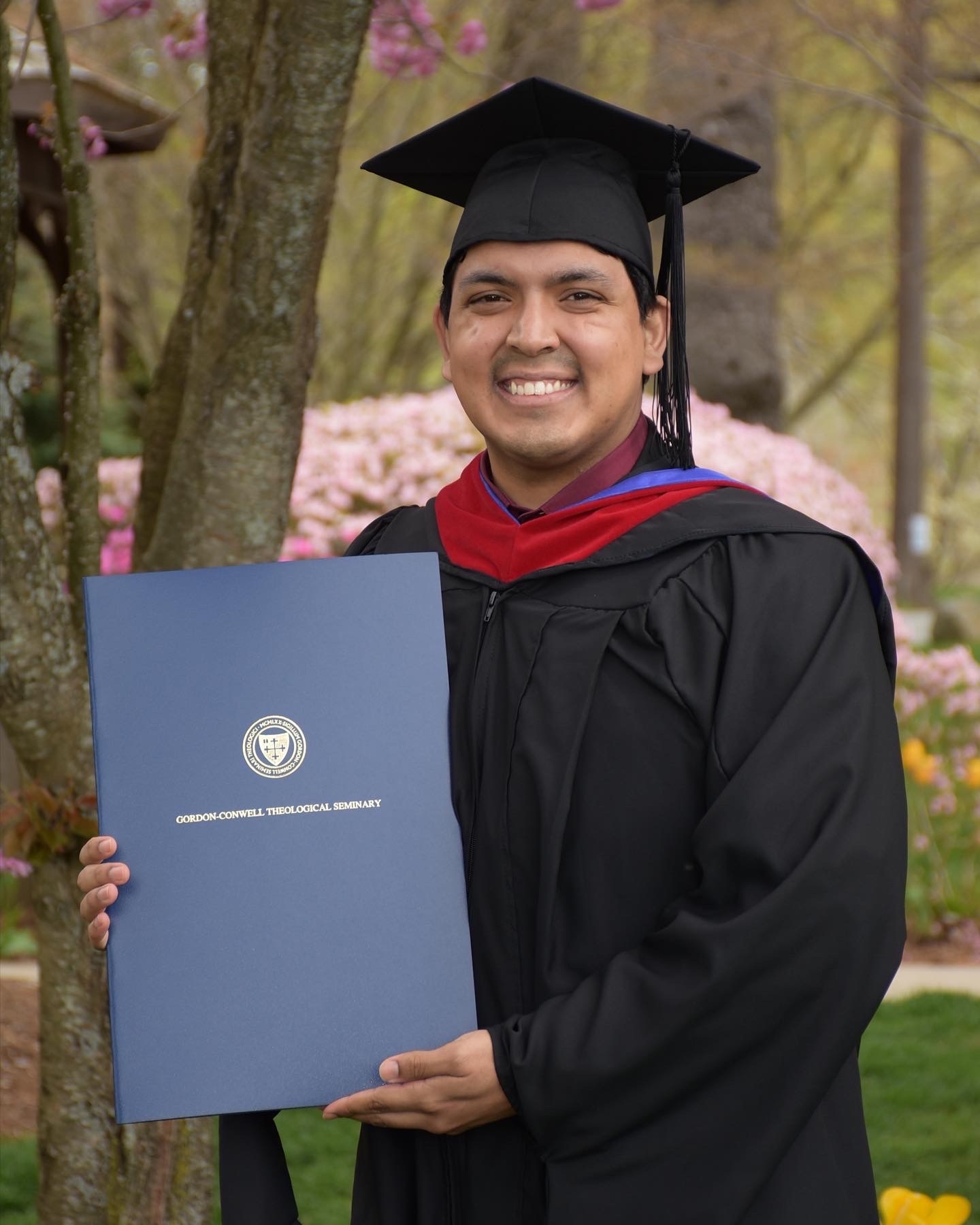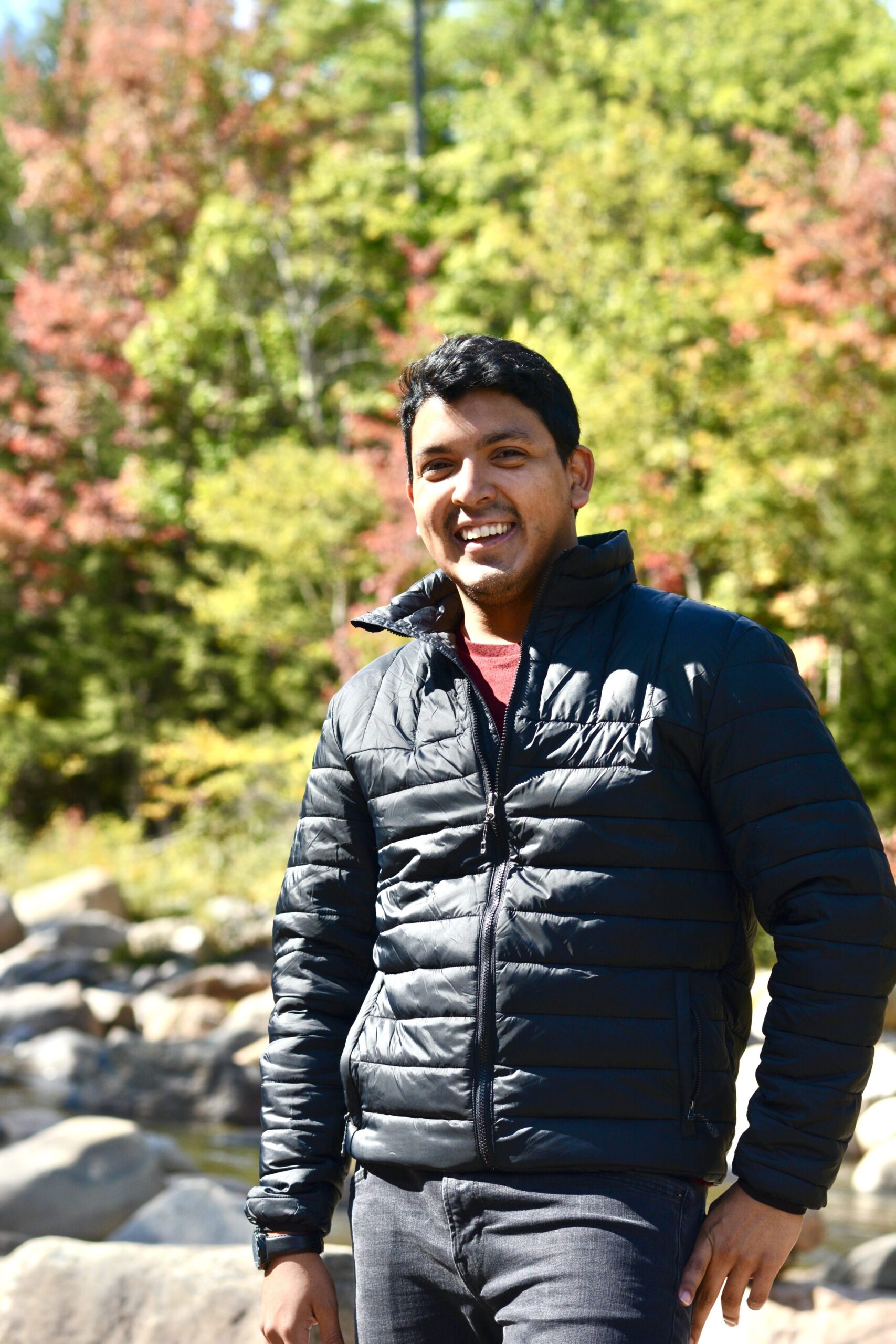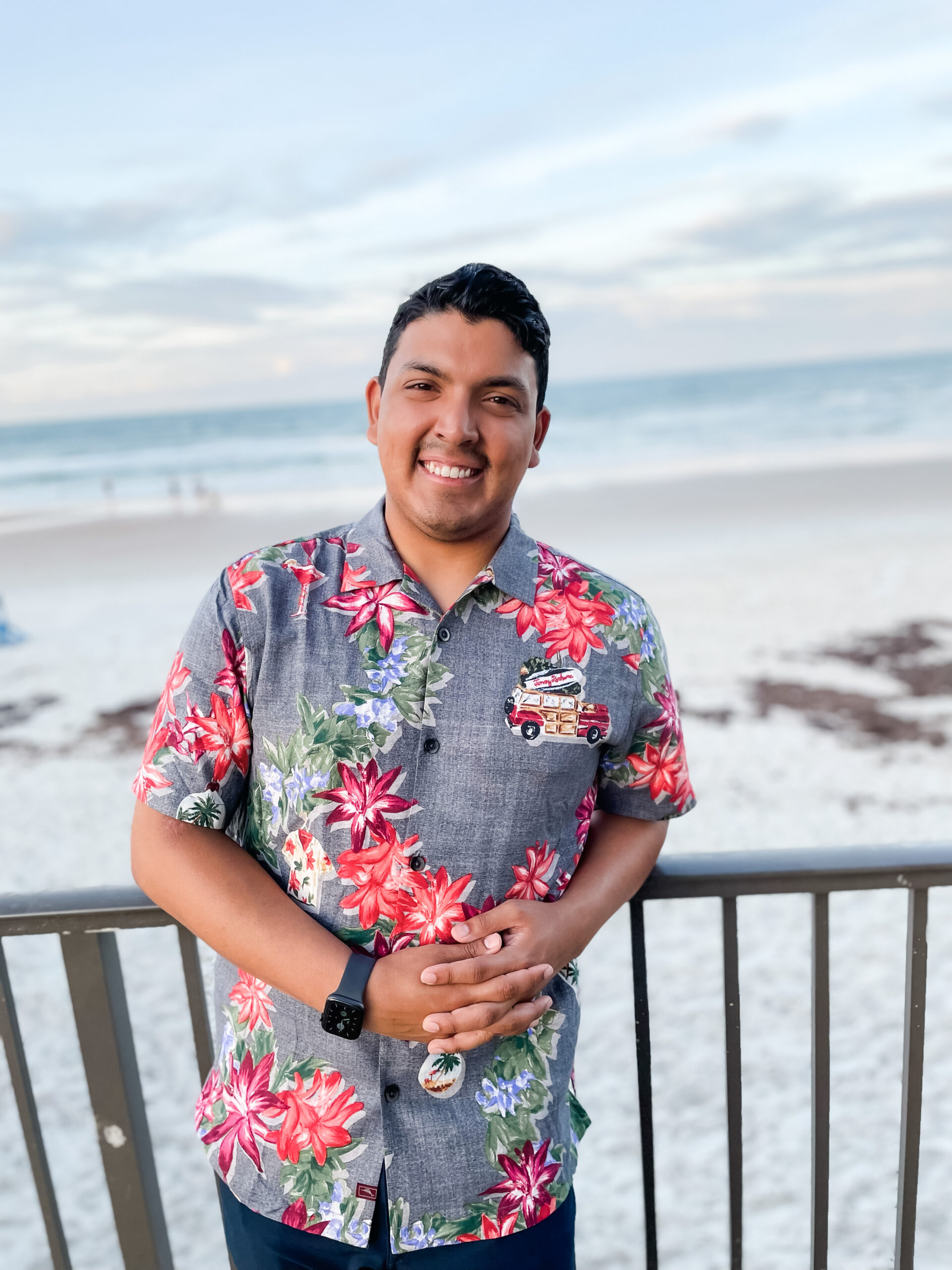 Following extensive prayer, Mario Moses Camacho-Bolaños has accepted the call to come to Corpus Christi as our Pastoral Resident. He will be arriving September 15th.
Moses was our guest preacher on Sunday, June 27. He is a recent graduate with a Master of Divinity degree from Gordon-Conwell Theological Seminary in South Hamilton, Massachusetts. Moses was a Pastoral Ministry Assistant/Intern at Calvary Christian Church in Lvnnfield and Danvers, Massachusetts. He has assisted young adults in Bible studies and led Bible studies online through interactive questions and discussions. For four years he was an Executive Pastor Assistant at Calvario City Church in Orlando, Florida, where he co-created a team to lead a process to simplify the volunteer process within the church. Additionally, he contributed to planning strategies for weekly Bible studies.
Moses earned his Bachelor of Science degree in Psychology from University of Central Florida in Orlando. He also earned his Master of Arts degree in Human Services Counseling – Marriage and Family from Liberty University in Lynchburg, Virginia. While attending seminary, Moses worked in the Doctor of Ministry office at Gordon-Conwell as an office assistant and had the opportunity to read Pastor Chip's dissertation. He has also worked at My Kids' Doctor in Orlando as an office manager and was an Administrative Assistant at Mindful Behavioral Healthcare in Kissimmee, Florida.
Moses and his twin sister were born in Corpus Christi while their mother was in her doctoral residency at Driscoll Children's Hospital. The family then moved to Orlando when Moses was very young.
Moses is passionate about serving the church and his community. He is particularly passionate about discipleship and working with young adults and young families. He has spent much time abroad on mission trips and medical mission trips working with underprivileged youth and families all over the Caribbean and Central America.
Above all, his core mission in life is to proclaim Christ in every area of his life and ministry, to love others with the sacrificial love of Christ, and to disciple others in doing the same in obedience to the Holy Word of God.
Please Welcome Him to the FPC Family!
Some other info on Moses:
His favorite sports to play are Volleyball and Soccer.
His favorite music genres are Christian Worship and Jazz.
His favorite hobbies are hanging out with friends, ballroom dancing (particularly Latin styles and Swing), photography and videography, and video games.
A couple of his favorite verses are:
1 Peter 3:13-17, ESV: "Now who is there to harm you if you are zealous for what is good? But even if you should suffer for righteousness' sake, you will be blessed. Have no fear of them, nor be troubled, but in your hearts honor Christ the Lord as holy, always being prepared to make a defense to anyone who asks you for a reason for the hope that is in you; yet do it with gentleness and respect, having a good conscience, so that, when you are slandered, those who revile your good behavior in Christ may be put to shame. For it is better to suffer for doing good, if that should be God's will, than for doing evil."
Hebrews 1:2-4, ESV: "…but in these last days he has spoken to us by his Son, whom he appointed the heir of all things, through whom also he created the world. He is the radiance of the glory of God and the exact imprint of his nature, and he upholds the universe by the word of his power. After making purification for sins, he sat down at the right hand of the Majesty on high, having become as much superior to angels as the name he has inherited is more excellent than theirs."
Revelation 5:7-14, ESV:
"And he went and took the scroll from the right hand of him who was seated on the throne. And when he had taken the scroll, the four living creatures and the twenty-four elders fell down before the Lamb, each holding a harp, and golden bowls full of incense, which are the prayers of the saints. And they sang a new song, saying,
"Worthy are you to take the scroll
for you were slain, and by your blood you ransomed people for God
from every tribe and language and people and nation,
and you have made them a kingdom and priests to our God,
and they shall reign on the earth."
Then I looked, and I heard around the throne and the living creatures and the elders the voice of many angels, numbering myriads of myriads and thousands of thousands, saying with a loud voice,
"Worthy is the Lamb who was slain,
to receive power and wealth and wisdom and might
and honor and glory and blessing!"
And I heard every creature in heaven and on earth and under the earth and in the sea, and all that is in them, saying,
"To him who sits on the throne and to the Lamb
be blessing and honor and glory and might forever and ever!"
And the four living creatures said, "Amen!" and the elders fell down and worshiped.