Our Cups Runneth Over
First Presbyterian Church
Women's Retreat
Please join us for the 2023 First Presbyterian Women's Day Retreat
on April 15, 2023 from 9 AM to 4 PM.
We have a great line up of fellowship, a performance by the Sparkling City Chorus of Sweet Adelines, and certainly
cannot forget about food! We are delighted to have Kat Hunter prepare breakfast and lunch as well as some tasty treats throughout the day!
We are honored to have

Dr. Deborah Byrd

leading the event.
Dr. Byrd has been providing seminars, in-services, conference breakouts, workshops, and retreats since 1988. Her trainings and retreats are wide-ranging in focus, include a variety of components, and are tailored to meet the specific needs of the participants. Her positive and enthusiastic teaching style along with workshop elements of interaction, humor, skill-building, resource development, and networking provide concepts that may be utilized both personally and professionally by individuals, teams, groups, and entire organizations.
She maintains a private practice while also working at Naval Air Station Corpus Christi providing briefs, trainings, and retreats. She has facilitated one-to-three-day retreats for people with a variety of backgrounds including those in recovery, youth, women, individuals, couples, and families. She also provides retreats for organizations including Girl Scouts, churches of various denominations, private corporations, and government agencies, including the military.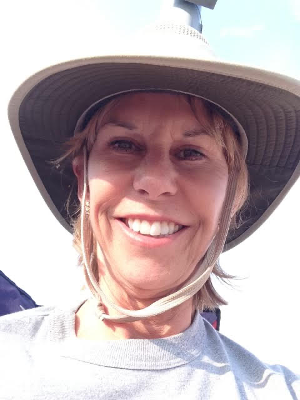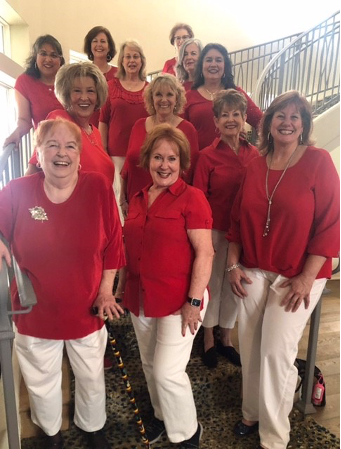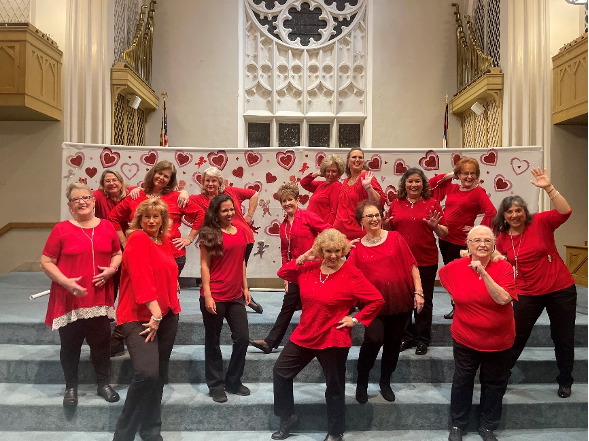 The Sparkling City Chorus of Sweet Adelines International enjoys singing a cappella four-part barbershop harmony for the community. The chorus performs a variety of music and every rehearsal is comprised of musical education, choreography, great songs, fun and making each song a performance. What a treat it will be to have them perform for our retreat!
We hope you can join us on the 15th of April and bring a friend. Please contact Susan Anderson at fpwomensretreat2023@gmail.com or 573-247-6920 to let us know if you plan to attend and if you will need child care. Plan to bring your Bible and get ready to have a truly enriching experience that will bring you closer to Christ while connecting with women of all ages.